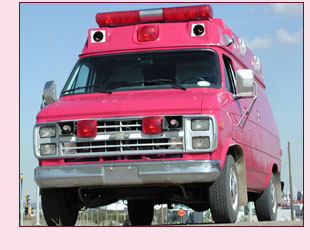 Welcome to the official site for the Write The Nation Tour. If you have never visited us before, please read about the tour, which blew across Canada in the fall of 2004. Or read the press release.

If you want to find out which writers were on board, check out the writers on tour.


News Update: January 19th, 2005
Mingus Tourette and the Army of Poet ransack CBC's Zed. Tune in January 19th, between 11:25 pm and 12:05 am.

News Update: December 7th, 2004
Mingus Tourette and the Army of Poets invade television. A short story appears on HELP!tv's CultureQuest on ACCESS and CLT. Tune in December 7th, 6pm MT / 11 pm MT, or December 8th 12pm MT.

News Update: October 12th, 2004
After a brief stop in Edmonton, an oil change and some repairs to the fuselage, the tour soldiers into the East. To find out full details, read the updated press release.
News Update: October 5th, 2004
Word continues to spread, and is even starting to leak into industry publications, like the stalwart Quill and Quire. Check their More News section.
News Update: October 02, 2004
The tour rolls out of Edmonton on its way to Vancouver. And CBC.ca features the tour on its website. Story Link.
News Update: September 28, 2004
Two of the readers we'll be meeting up with in Saskatoon have been confirmed, and we are excited to announce they are Rita Bouvier and Saskatchewan's Poet Laureate Glen Sorestad. The list of poets & writers keeps on growing - read up on our crew.

Stay tuned. The Revolution will be forthcoming. ++